News
Acupunture
Dr Say Phommasone who has recently joined our team, is a trained Chinese Medicine Practitioner.
We now offer acupuncture services. For more information go to acupuncture
If you would like to book in for acupuncture, you can now book online or call reception and ask for an appointment with Dr Say Phommasone.
---
24 hours Ambulatory Blood Pressure Monitor
Deer Park Medical Centre is now offering an ambulatory blood pressure monitor (ABPM) service. Usually costing over $100 at most places, we are offering the service for our patients at an affordable $85. There is no Medicare rebate for this service. If your doctor has recommended you have an ABPM study you can call our friendly receptionist and ask for an appointment with one of our nurses to have it done. It will only take 15 minutes to fit the device and then once you return it, we can have the report ready within a couple of days.
For more information please visit the heart clinic page.
---
Welcome Mr Fidel Touma
Mr Fidel Touma, general surgeon has joined the team at Deer Park Medical Centre. He will consult and perform procedures on-sight from our purpose theatre room. Mr Touma brings more than 20 years of experience and a wealth of knowledge to Deer Park Medical Centre and we are delighted to have him on board.
For more information about Mr Touma see the Surgeon and Surgical Services pages.
---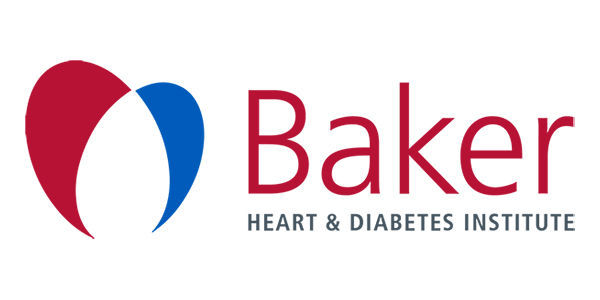 Reducing Risk of Heart Failure
LEAVE-DM trial
Study Volunteers Needed
We have partnered with Baker Heart and Diabetes Institute on the LEAVE-DM Reducing Risk of heart failure trial.
If you are 65+ years of age, and have type 2 diabetes you may qualify for an important drug study to reduce the risk of Heart Failure. It involves taking a trial medication daily and attending 5 appointments.
The Baker Heart and Diabetes Institute is conducting a study on Prevention of Heart Failure for people who have these risk factors for developing heart failure.
If you are interested and would like further information please call (03) 8532 1511 or email baker.leavedm@baker.edu.au
---
STAREE Study
STAREE is a clinical research study that is investigating whether a cholesterol lowering medication known as a statin can prolong good health and maintain independence amongst older people. STAREE will also investigate whether statin treatment can reduce the need for permanent residential care in this age group.
It is thought that statins may reduce decline in physical and mental function as well as reducing the incidence of heart disease, stroke and dementia. Therefore, statin treatment may help to preserve healthy, independent living for longer. All drugs, including statins, have side-effects. Most side-effects of statins are mild and temporary. However, it is not known if the benefits from taking statins outweigh the risk of adverse events in older people. STAREE will be the first clinical trial to investigate this.
You can take part in this study if you are aged 70 years or over, in good health and have no prior history of any of heart disease, stroke or diabetes.
Deer Park Medical Centre is involved in the STAREE Study. If you would like to participate as your GP for a visit with STAREE staff.
During this visit:
STAREE staff will explain what participation in STAREE involves;
STAREE staff will ask you about your medical history and current medication use;
You will be able to ask STAREE staff any questions you have about the study - if you decide to participate you will be asked to give your formal consent and will be given a pathology request form for blood and urine samples.
Once you have consented to participate in the study, you will be asked to take a tablet for 4 weeks and attend a second visit with the STAREE research staff.
If you agree to continue in the study:
You will be required to take statin or placebo tablets every day for an average of five years.
STAREE staff will regularly phone you during the study to discuss ongoing medical conditions and medication use.
You will be required to attend annual study visits where you will undergo memory and physical ability tests, physical measurements, and update us on your medical conditions and medication use.
By participating in this study, you will help us learn more about the benefits and risks of statin use in people aged 70 years and over. This knowledge will guide the use of statins by millions of people worldwide. Participation of individuals such as you is vital for a successful study.
---
Australian Diabetic Eyecare
Australian Diabetic Eyecare are coming to Deer Park Medical Centre. Experienced optometrist Jennifer Hoang will be conducting diabetic eye checks including retinal photography every second Wednesday. You can ask your GP for a referral to this service during your next consultation. See optometry for more information.
---
24 Hour Holter Service
We are pleased to advise that Deer Park Medical Centre is now providing 24hr holter monitoring services.
Clinical Indications for use of a 24hr holter include:
Evaluation of any of these unexplained indications: syncope, near-syncope, episodic dizziness, recurrent palpitations, episodic shortness of breath or chest pain.
Evaluation of neurological events when transient atrial fibrillation or flutter is suspected.
Evaluation of syncope, near-syncope, episodic dizziness, or palpitation in whom a probable cause other than an arrhythmia has been identified but in whom symptoms persist despite treatment of this other cause.
Evaluation of patients with cardiomyopathy, or a first-degree relative with arrhythmogenic right ventricular cardiomyopathy.
Evaluation of possible or documented prolonged QT syndromes.
To screen for asymptomatic arrhythmia in a patient with Brugada syndrome.
Assessment of efficacy of medication for arrhythmia treatment when baseline arrhythmia frequency is reproducible and of sufficient frequency to permit analysis.
Detection of proarrhythmic responses to antiarrhythmic therapy in patients at high risk.
Assessment of the function of pacemakers or implantable cardioverter defibrillators (ICD) with frequent palpitations, syncope, or near-syncope, and to assist in programming of enhanced features.
Assessment of suspected variant angina
Should you require a 24-hour holter please contact reception to book in a holter 03 9363 6101.