News
STAREE Study
STAREE is a clinical research study that is investigating whether a cholesterol lowering medication known as a statin can prolong good health and maintain independence amongst older people. STAREE will also investigate whether statin treatment can reduce the need for permanent residential care in this age group.
It is thought that statins may reduce decline in physical and mental function as well as reducing the incidence of heart disease, stroke and dementia. Therefore, statin treatment may help to preserve healthy, independent living for longer. All drugs, including statins, have side-effects. Most side-effects of statins are mild and temporary. However, it is not known if the benefits from taking statins outweigh the risk of adverse events in older people. STAREE will be the first clinical trial to investigate this.
You can take part in this study if you are aged 70 years or over, in good health and have no prior history of any of heart disease, stroke or diabetes.
Deer Park Medical Centre is involved in the STAREE Study. If you would like to particpate as your GP for a visit with STAREE staff.
During this visit:
STAREE staff will explain what participation in STAREE involves;
STAREE staff will ask you about your medical history and current medication use;
You will be able to ask STAREE staff any questions you have about the study - if you decide to participate you will be asked to give your formal consent and will be given a pathology request form for blood and urine samples.
Once you have consented to participate in the study, you will be asked to take a tablet for 4 weeks and attend a second visit with the STAREE research staff.
If you agree to continue in the study:
You will be required to take statin or placebo tablets every day for an average of five years.
STAREE staff will regularly phone you during the study to discuss ongoing medical conditions and medication use.
You will be required to attend annual study visits where you will undergo memory and physical ability tests, physical measurements, and update us on your medical conditions and medication use.
By participating in this study, you will help us learn more about the benefits and risks of statin use in people aged 70 years and over. This knowledge will guide the use of statins by millions of people worldwide. Participation of individuals such as you is vital for a successful study.
---
Australian Diabetic Eyecare
Australian Diabetic Eyecare are coming to Deer Park Medical Centre. Experienced optometrist Jennifer Hoang will be conducting diabetic eye checks including retinal photography every second Wednesday. You can ask your GP for a referral to this service during your next consultation .
---
Please welcome Dr. Yadanar Thwe
We have a new female doctor at Deer Park Medical Centre. She is available during the week and on weekends and she has a special interest in women's health. You can book appointments with her online or by calling our friendly reception team on 9363 2101
---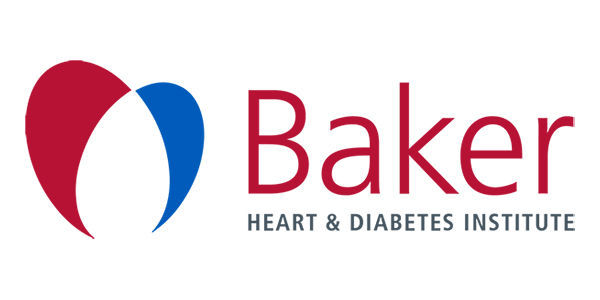 Vic-ELF heart failure trial
We have partnered with Baker Heart and Diabetes Institute on the VIC-Elf heart failure trial (Victorian study of echocardiographic detection of left ventricular dysfunction) to explore the benefits of screening and treating selected patients at risk of developing heart failure.
The Vic-ELF study is a randomised trial where screening is done using a new imaging technique (strain imaging) in which specialists at the Baker Heart and Diabetes Institute have expertise.
ENQUIRE ABOUT PARTICIPATING IN THIS TRIAL
Who can participate?
Participants must be aged 65 years and older and have one of the following:
Diabetes.
High blood pressure.
Overweight or obese.
If you are interested in participating or would like further information, please contact:
Joanne Harris
T: +61 3 8532 1511
E: Baker.VicELF@baker.edu.au
---
More information
Heart failure is a problem that is growing to epidemic proportions, especially among the elderly. At present, there is no effective strategy for identifying heart failure, so patients present late in the course of the disease where hospitalisation is inevitable and treatment responses are poor.
Screening of 'at risk' patients with a combination of clinical scores and echo imaging is able to identify patients who are likely to develop heart failure.
The question that were are looking to answer is whether surveillance with strain imaging to detect left ventricular dysfunction can improve the heart failure outcomes of at risk patients. We anticipate that the prompt initiation of therapy in patients that are recognised to be in the earliest phase of heart failure will result in improved functional capacity and may even arrest the progression to heart failure.
Information source: https://www.baker.edu.au/research/clinical-trials/vicelf-heart-trial (09/04/2019)